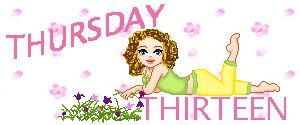 Here's the list of my darling nephews and nieces, sons and daughters of my siblings.
1.
Zander Karl or ZK
– age 13, son of our eldest brother, talented, shy but smiley face, good DOTA player.
2.
Carolina Fe or Linlin
– 11, daughter of our eldest bro, bright and witty-future lawyer of the family.
3.
Jack Joseph or JJ
- 7, twin bro of AA who loves yellow and his naughty but sweetboy.
4.
Andrew Aris or AA
–7, loves blue, a little bit shy and always scratch his head.
5.
John Jomel or Jomel
– 13, the Ateneo basketball varsity player, the shy and eldest son of my second to the eldest brother.
6.
John Michael or Macky
–12, the wacky and smart Davaeño boy, younger brother of Jomel .
7.
Janine Andrea or Janine
– 10, the star among the siblings, a ballerina, daddy's pet, charming and talented.
8.
Benjamin Joseph or Benj
– 5, the super kid, knows how to fly even without wings. the eldest son of my twin brother.
9.
Isabelle Marie or Ysay
– 4, the younger sister of Benj, fond of washing remote control and once dipped webcam in her daddy's coffee.
10.
Djan Angelo or Djan
– 13, the future scientist, loves watching tv alone. the eldest of my younger sister and the "Ancestral House guardian".
11.
Louise Mae or Loumae
– 11, the athlete and has big appetite for food, the future Chef next to me.
12.
Daisy Christiane or Daisy
– 5, the princess from Amsterdam, she knows how to speak four languages namely English, Dutch, Spanish and of course Filipino. The eldest of my younger brother.
13.
Emmanuel Hendrick or Rocky
- 1 and a half years old. the youngest but the darling and apple of the eye of all cousins, titas and titos.
Get the Thursday Thirteen code here!
View More Thursday Thirteen Participants